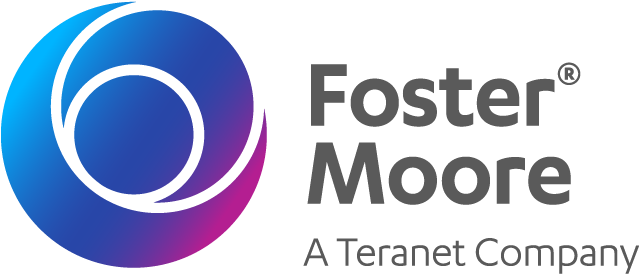 At Foster Moore, we are world-leading experts in registry design, development and operation.
Our registry experience is unsurpassed internationally. We have a deep understanding of the unique complexities of electronic business registries and our people are known as thought leaders in this field. We are the registry people®.
From the very beginning, Foster Moore has been all about registries. Since developing the world's first fully-electronic online register in 1996, Foster Moore has designed and built over 30 different types of registers for governments and executive agencies including Motor Vehicle Traders Registers, Business Entities, Uniform Commercial Code, Occupational and Notary Registers.
Now a global company, with offices in Auckland, Christchurch, Brisbane, Toronto and Cary, Foster Moore is owned by Teranet Inc, Teranet is an international leader and pioneer in electronic land registration systems and commerce.

We are a global information technology and consulting group of companies, specializing in the development of the digital infrastructure for Corporate Registries, and other government and private institutions such as Tax Authorities, Banks, Retailers, National Postal Services Providers.
We serve Corporate Registry Authorities with the best of class register technology and consultancy services so that they could always stay ahead of a rapidly changing environment. URP – Unified Registry Platform, BUSREG – Business Register Solution, LIREG – Licensing solution, BOREG – Beneficiaries Ownership Register to name just a few from our Business Registries' Product Suite.
Dozens of Registry Authorities trust their challenges to us. Having the brightest minds on board and after implementing nearly 50 register related projects worldwide we have built a unique practice-based methodology for implementing the national Corporate registry authority's digital transformation. We cover it all, technology, legal, training and knowledge sharing, awareness building.
We bring a new, better chapter into your digital journey.

BR-AG P.S.A is a strategic partner for business registries building innovative, trusted, and resilient digital, business ecosystems.
We strive to help our Clients implement solutions that leverage latest data and technological innovations, respect the public role as trusted sources of business information and create a business-friendly environment promoting sustainable economic growth.
Our portfolio spans analysis, design, and implementation services as well as our award-winning ATOME platform that enables business registers to bring corporate, financial and ESG data understanding to new levels and create- cutting-edge information products and services
Advancing the vision of fair economy, we help turn data into insights to address challenges that the interconnected economies bring for AML, CTF, beneficiary ownership or intellectual property rights.
Among other we support business registries in adoption of international digital data standards (such as XBRL, iXBRL) and globally recognized identifiers (LEI, UPI, UTI) to facilitate the automation of reporting by companies, data processing and analysis as well as data sharing and integration – with APIs, distributed ledger technologies, blockchain as well as dedicated technology of our ATOME suite.
We are proud to be trusted by international leaders of business registers authorities worldwide. Our Team has helped transform business registration in Australia, Singapore, Malaysia, Oman, Macedonia, Denmark, Germany, Finland, Poland, Uruguay, and South Africa.

kompany, a Moody's Analytics company, is a RegTech platform for Global Business Verification & Business KYC (KYB). Operating a proprietary global live network that provides real-time access to official commercial and banking registers, we cover over 115 million company records in more than 200 jurisdictions.
kompany provides dynamic access to primary source documents, delivering robust audit-proof data instantaneously. This makes us one of the few KYB providers who are fully able to satisfy the stricter due diligence requirements of the latest anti-money laundering legislation.
Our KYB solutions include:
KYC workspace – a web-based collaborative platform satisfying a range of KYB needs within a single application
KYC API – a RESTful Enterprise API enabling easy integration of KYB information into existing ERP, CRM or other internal compliance systems
UBO discovery® – a pioneering AI solution for transparent overviews of ultimate beneficiary and shareholder structures across companies and geographies
KYC onchain – a traceable, immutable record of a business's compliance records, leveraging blockchain technology
Headquartered in Vienna, Austria, kompany is a Clearing House of registers across the world. We serve business customers from 100+ countries, including international and regional banking groups, FinTechs, Big 4 accounting firms, law firms, banking as a service and compliance platforms, as well as multinational corporations.
MTCC was incorporated in 1980, at a crucial time in the country's journey of development. At MTCC we focus on building the nation, developing harbors, roads bridges and airports that connect people and pave the way for national development. We build social infrastructure that enhances the quality of life. We move people to work and goods to markets with our nationwide transport network. We keep the economy running, providing products and services for the transport, tourism and fisheries industries. Our business strategy revolves around offering the highest quality and reliability in all the products and services we offer. We adhere to international quality control systems and adopt the latest technological innovations customized to local needs and to our unique environment. We are relentless in our effort to recruit and retain qualified employees.
Ooredoo Maldives is a member of Ooredoo Group, a leading international communications company delivering mobile, fixed, broadband internet and corporate managed services tailored to the needs of consumers and businesses across markets in the Middle East, North Africa and Asia.
Ooredoo Maldives remains at the helm of revolutionary changes by introducing leading edge technologies and innovative solutions. Ooredoo Maldives was the first operator to launch 3G, 4G Networks and 5G Home Broadband services in the Maldives. Guided by its vision of enriching people's lives and belief to stimulate human growth by leveraging communications to help people achieve their full potential, Ooredoo Maldives has transformed the digital lives of communities.